Forum rules
Announcements Only forum. Read Only Access for Registered Franksters.
Thank you Matt !! The information was great but you made me feel like I was there..thank you again :clap :smootch
Awesome review Matt, you had me right there!
Thank you!
Sitting next to the man himself...Life is good...
Truly awesome guitar player, hey and the rest of the band too!!They were brilliant.
Can't add much to what has already been said but I know there where alot of people travelled to the show from arond Europe to see Frank and they all showed thier apreciation (vocally).Took some shots with a borrowed digi cam which turned out to be crap, if I can work it out I will post the two that are any good.Took my daughter who is 17 (popi)
she was blown away and was determined to go to Southhampton today .Unfortunately everything went pear shaped and we couldn't go (gutted!!)
Franks sound is so unmistakeable and it just sends shivers up my spine ...I just love that screaming SG!!! So great to see him again.
Met Mak right at the end and because I had to run for the train could not talk much .Great to meet another Frankster though.
I really hope Frank makes a trip to UK a regular thing.He said 22 years had been a long time .
Some one take me to Derby
Steve 8) [/img][/code]
SuperFrankster

Posts: 1328
Joined: Sat Aug 28, 2004 5:08 am
An excellent review Matt, and a hard act to follow. I'll try on The Brook thread.

Thank you
:headbanger
A J
Site Admin

Posts: 3064
Joined: Tue Apr 27, 2004 8:59 pm
Location: San Diego, California USA
Contact:
Thanx Matt. That's what we need for every show. Details!!!!!!
Forum and Website Administrator
Thanks for the reviews guys.Was Frank selling any of the re-mastered CDs at the show?

Was there any other merchandise?
I didn't see any CD's maybe some of the other Franksters know .
Here are 2 shots of Frank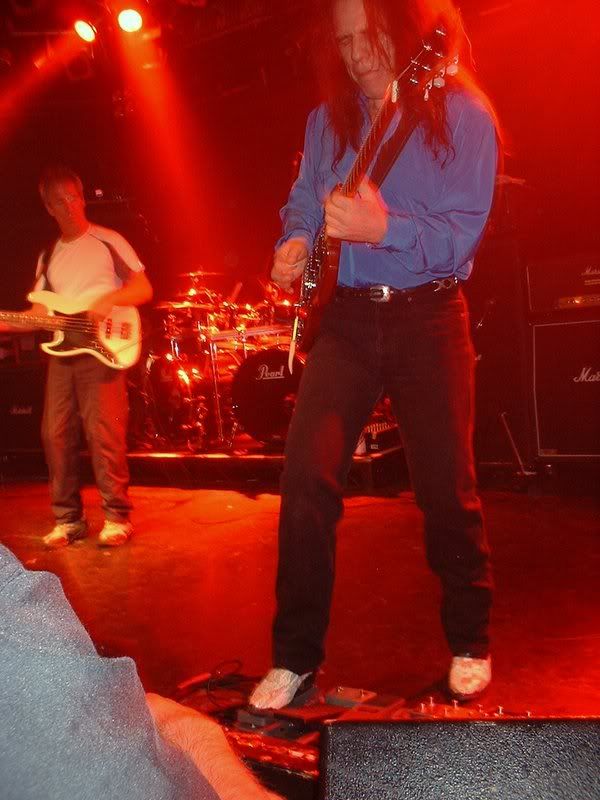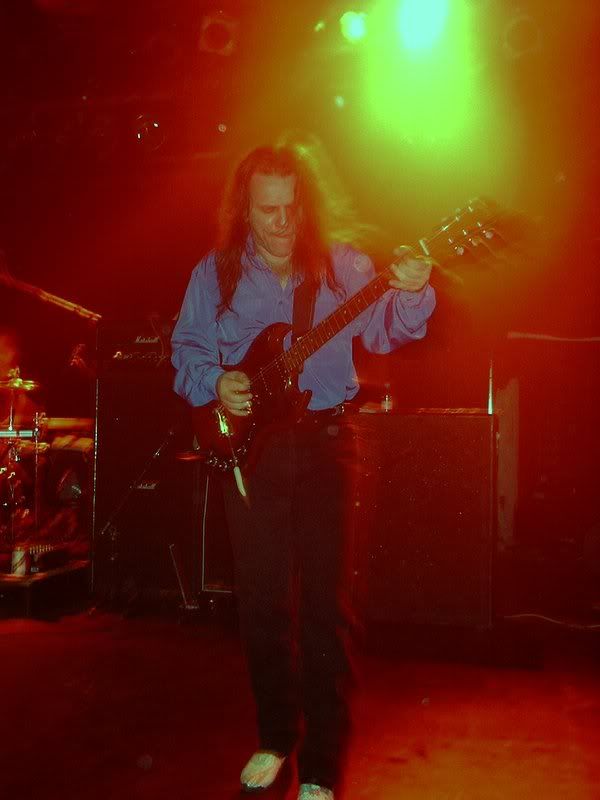 My thanks to Matt for an excellent, in depth review! Lots of color!

Also thanks to Bossa for the pics! Nothing wrong w/ those!
Hopefully we'll see more :!:

:headbanger :clap :bounce :headbanger
"My Life Has Had Its Ups And Downs, The Same As Everyone. But This Time The Ups Ain't Comin' 'Round, And I've Been Waiting So Long"... "In My Ways" by Frank Marino, "World Anthem" LP.
Awesome review Matt!!
Thank you soooo much!!!
- Lori

SuperFrankster

Posts: 202
Joined: Fri Feb 18, 2005 7:01 am
Excellent Matt!....Excellent!....Thanks man...